Syndication
Greyhound racing has lots of thrills and excitement, especially if you own a share in your own race dog!
People from all walks of life can participate in greyhound racing with Syndication an easy and affordable way to get started.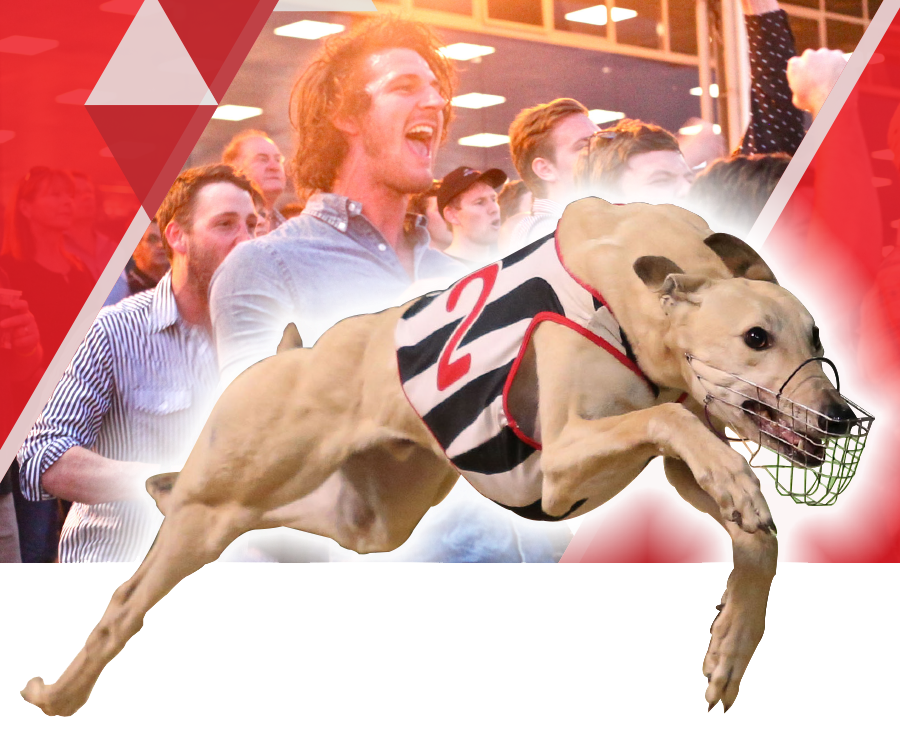 What is a Syndicate?
A syndicate consists of between two and 20 members who own the racing greyhound and share the costs of purchase, kennelling, training and the winnings! Each syndicate has an appointed Manager who is responsible for managing the affairs of the ownership group with the trainer. All members of the Syndicate must be registered with the authority.
Many syndicates registered are formed through sporting clubs, work colleagues, families and friends, all keen to experience that winning feeling and the fantastic social aspects of being at the track.
I'm new to greyhound racing, how can I get started?
Our Syndication Coordinator can help you through the process of starting a syndicate from matching you with a greyhound trainer to assisting you to complete required forms and keeping in contact with your trainer.

SA's greyhound racing clubs in Adelaide, Gawler, Mount Gambier and Murray Bridge are looking for expressions of interest from those looking to dip their toes into the world of ownership.
Read our 'Join In The Chase' booklet which provides a quick guide to the industry.

Please register your interest on the form below and our Syndication Coordinator will make contact with you about new opportunities alternatively you can call them on (08) 8243 7102