Purchasing a Greyhound
Once you have decided which ownership option best suits you and determined your budget for buying your budding track star, there are a couple options to consider when choosing your racing greyhound. 
There are arguments for either buying a pup or a ready-to-race greyhound. If you are wanting to get racing as soon as you can, purchasing a race dog is likely to be the best option for you. If you are happy to wait, buying a puppy is a great option so that you can experience all the stages of the greyhound's career.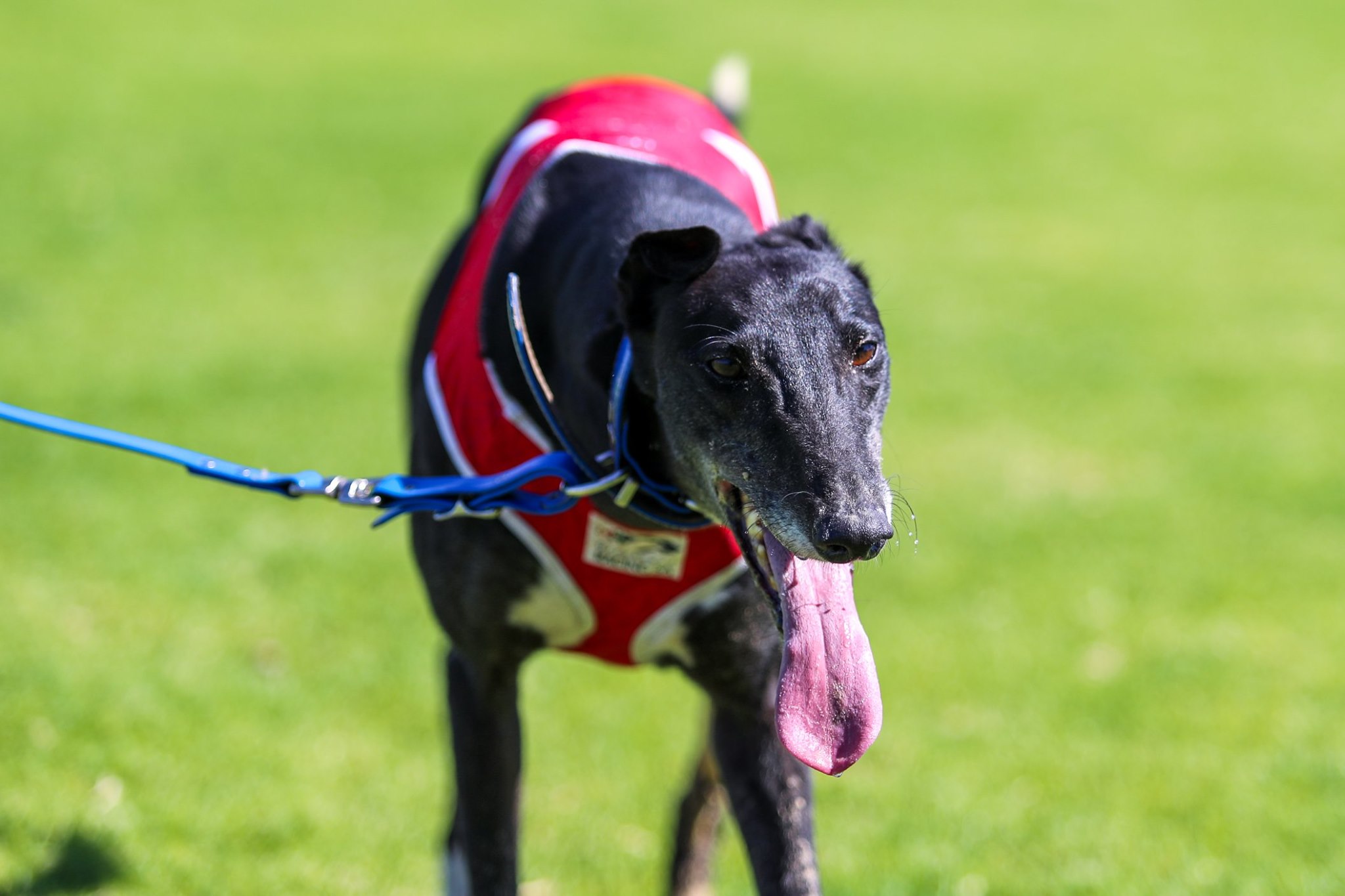 PURCHASING A CURRENT RACE DOG
The cost to purchase a greyhound that is already racing or ready to race will depend on their ability or potential to earn. While this cost may be higher than purchasing a pup, the bonus is that associated costs of rearing and breaking in have already been covered. Purchasing a racing greyhound also allows you to get in on the racing action sooner! The greyhound's previous form gives an important insight and guide to the likely success they will have on the track.
A greyhound that is deemed 'city class' and able to compete for higher prize money may cost $10,000 or more. However, greyhounds can be purchased for less to compete in lower company and still provide good returns as well as providing social fun for their owners.
Racing greyhounds can be bought directly from registered owners. There are a number of industry publications available that have information on greyhounds available for purchase. Having a relationship with a trainer or industry participant will also be beneficial as they will be able to use their knowledge and connections to assist in finding a suitable greyhound.
The positives
Their form from trials or races will give an indication of the potential of the greyhound to win against how much you want to pay
Get to see them race sooner
Things to Consider
You are less likely to buy a race dog that could become a champion - who would sell that?
You will not have owned the dog for its whole career
PURCHASING A PUP
For an owner, the process of buying a pup and experiencing the full process from selection, to rearing, and education, through to racing, is arguably the most rewarding experience in our sport. Plus, they can end up on your couch after they retire as well! The cost of buying a pup will vary depending on a number of factors such as the quality of their pedigree, the success of the breeder and also the pup's age. Older pups will generally cost more as breeders take into account costs associated with rearing up to that point. As a general guide, puppies range in price from $1,500 to $10,000 or more depending on those variables.
If you are thinking of buying a pup it is important to remember there will be ongoing costs associated with rearing, breaking-in and pre-training up until it starts racing (from 16 months of age (minimum), but many will not race until they are closer to 2 years old. You will need to keep this in mind and have it factored into your budget. 
Outlined below are estimated costs for different points of a growing pup's lifecycle:
Boarding/rearing: Approximately $50 to $70 per week per pup. If you buy a pup at, say, 5 months of age, it will cost you approximately $2,000 before they are ready to be educated at a track from about 14 months of age.
Breaking in: This is the period where your greyhound is educated to come out of boxes and chase an artificial lure – as a guide, the cost during this period is usually $100-150 per week for 4 weeks.
Pre-training: This usually costs from $75-$100 per week for an 8 to 16 week period depending on when the dog is ready to commence racing.
The Positives
You own the greyhound through their whole journey and you may just pick out a champion from the litter! Your pup's potential is completely unknown.
Things to Consider
It can be a long wait with associated costs before your greyhound makes the track
You may spend money preparing your pup for racing only to find that they're not interested and prefer to spend their time on a couch!
Join in the Chase!
The below guide is intended to give you a quick introduction to greyhound racing and getting your 'paw' in the door of this exciting sport.
DOWNLOAD NOW
CONTACT US