Become an Owner
Greyhound racing is the fastest growing racing code in the country with over 4,000 meetings conducted annually at TAB tracks across South Australia across the week!
Of the three codes, greyhound racing is considered the most affordable in which to be involved. Ownership provides a unique thrill, and that special winning feeling when your greyhound is successful can't be matched! 
Owning a racing greyhound is likely to be your first step into the industry. There are different levels of ownership from sole ownership, partnerships to syndicates.
It's a great thrill to watch your greyhound race and share the enjoyment with family and friends. There are many advantages of owning a greyhound compared to other codes. Generally, it is more affordable, you will likely get to see them race more often, you can get up close and really get to know your greyhound and at the end of their career, there is the possibility of you adopting your star through Greyhounds As Pets South Australia (GAP SA).
Watching your greyhound race is a great source of excitement. Whether you have an Adelaide Cup contender or a greyhound in the lower grades, that winning feeling is much the same! If you are lucky enough to own a local champion like Luna Jinx, Worm Burner or Sennachie, the prizemoney can be lucrative and you could find them racing in prestigious Group 1 races for anywhere from $75,000 to $1,000,000!
You can determine the level of involvement and the amount of money you are willing to spend by choosing the ownership option that best suits you.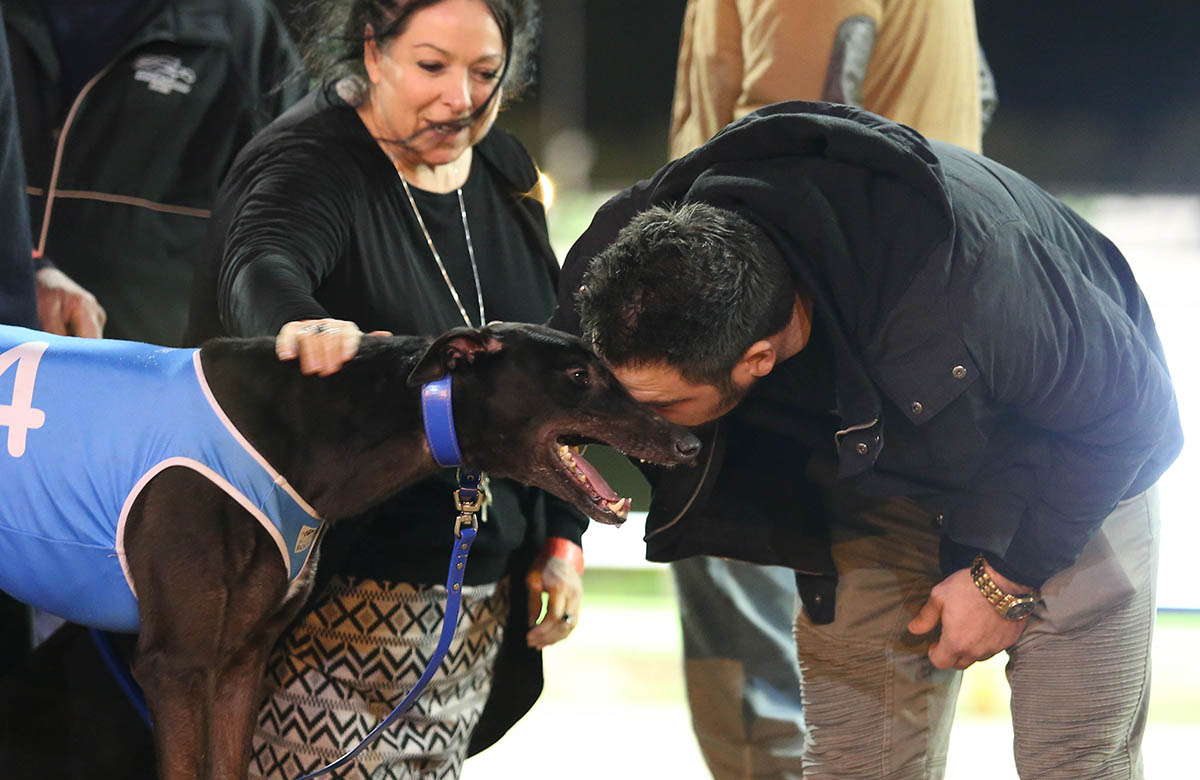 How do I become an owner?
Becoming an owner in greyhound racing is easy and just requires some quick paperwork to be submitted to GRSA. There is no cost involved to register.
What are your responsibilities?
Owners, whether it be one person or a group, are responsible for the costs and tasks below associated with their race dog:
| | |
| --- | --- |
| Purchase | The cost of purchasing your greyhound whether a race dog or pup. |
| Naming | If you have purchased an unraced greyhound or puppy you will need to register them with a race name with GRSA. It is a fun and exciting time naming your greyhound, but be sure to take your time as this name could find itself on a future trophy! |
| Kenneling | Trainers will often charge a kenneling fee to have the greyhound in their kennels. |
| Veterinary | Veterinary costs such as immunisations as well as any associated injury treatments and checks. |
| Rehoming and Boarding | Following their racing career, there is a $60 fee to enter your greyhound into Greyhounds As Pets SA. There are also additional kenneling costs while they await adoption. |
Ownership Types
Sole Ownership
As a sole owner you will have all control over decisions regarding your racing greyhound, such as your choice of trainer. It also means that all costs associated with the greyhound are your responsibility. However, if your greyhound experiences success, once the trainer is paid their percentage, the remaining prizemoney is all yours!
Partnerships

A partnership consists of up to four people and is a great way to become involved in greyhound racing with family, friends or colleagues. It will help spread the associated costs and also give you the opportunity to share the experience with others.

Whether you own a greyhound outright, or as part of a group of friends, or through a syndicate, the experience of ownership is very rewarding. You will have the opportunity to meet your greyhound and receive personal updates from trainers, all adding to the excitement of ownership. Attending race meetings in South Australia is free with hospitality discounts provided to industry members giving owners every chance to see their greyhound race.

Syndication
People from all walks of life can participate in greyhound racing and syndication is a great way to get started. A syndicate can consist of anywhere from two to 20 or more members who own the racing greyhound and share the costs of purchase, rearing, vets, training and, of course, the winnings! Syndicates work in much the same way as a partnership, however there is an appointed Syndicate Manager who is responsible for managing the affairs of the ownership group.
Get out on the track and become an Owner Attendant
Get hands on and register as an Owner Attendant so you can learn to box the greyhounds or catch them after the race. This is a great way to enhance the ownership experience and get up close and personal with your greyhound. To become an Owner Attendant you are required to complete a questionnaire and practical test.
Join in the Chase!
The below guide is intended to give you a quick introduction to greyhound racing and getting your 'paw' in the door of this exciting sport.
download now
Contact us
GETTING STARTED
If you are new to greyhound racing knowing where to start can seem daunting. Below we have outlined some ways and steps to take to get started on your road to owning a greyhound!
Get a group together
There are a number of syndicates registered that come about through sporting clubs, pubs, family, friends or other groups, all keen to experience the thrill of greyhound racing. All costs are spread between the members of the syndicate, so you can enjoy the thrill of owning a greyhound without having to invest a large sum of money upfront.
Appoint a Syndicate Manager
If you are starting a syndicate you will need to decide who will be your Syndicate Manager. The Syndicate Manager signs all the paperwork on behalf of the syndicate and is responsible for the distribution of prizemoney to syndicate members. The Syndicate Manager also provides members with regular updates on the greyhound's progress and deals directly with the nominated Public Trainer.
Finding a trainer
If you are new to the industry and looking to get involved, the best way to find a trainer is to talk with GRSA who can provide you with general direction and facilitate contact with SA trainers. The added benefit is that our Syndication Coordinator and trainer will guide you in the purchase of a greyhound best suited to your budget, whether that be a current race dog, a younger dog that is ready to start its career or even a pup. Whichever you choose, it is highly recommended for a new owner to make contact with a trainer before any greyhound purchase is made.

Once a greyhound is ready to race, trainers may charge a training fee while others will accept a percentage of any prizemoney generated by the greyhound. It is important to discuss the training costs with your chosen trainer prior to any training commencing. We can guide your understanding of typical industry arrangements.