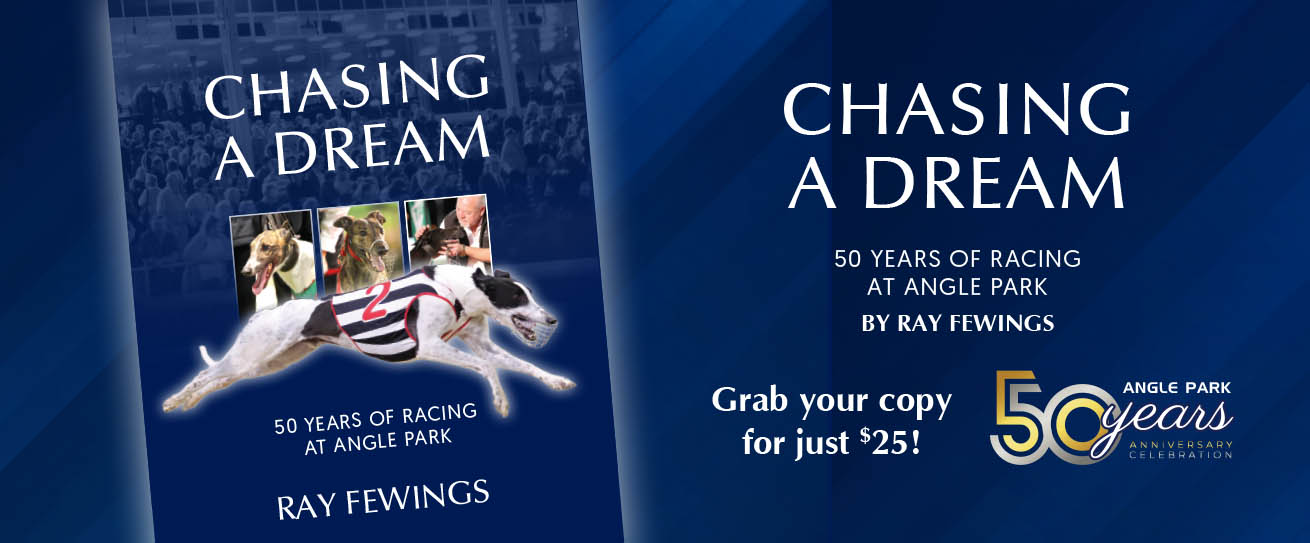 'CHASING A DREAM'
50 Years of Racing at Angle Park
by RAY FEWINGS
Since its opening in 1972, many have dreamt of leading their greyhound to the starting boxes to chase down a win under the bright lights at Angle Park.
The joy of greyhound racing in South Australia - in particular at Angle Park - is the fruit of decades of hard work, passion and devotion by many.
This is their story of chasing that dream.
Grab yourself a copy for only $25
Email [email protected] or phone 8243 7100 to order your copy.